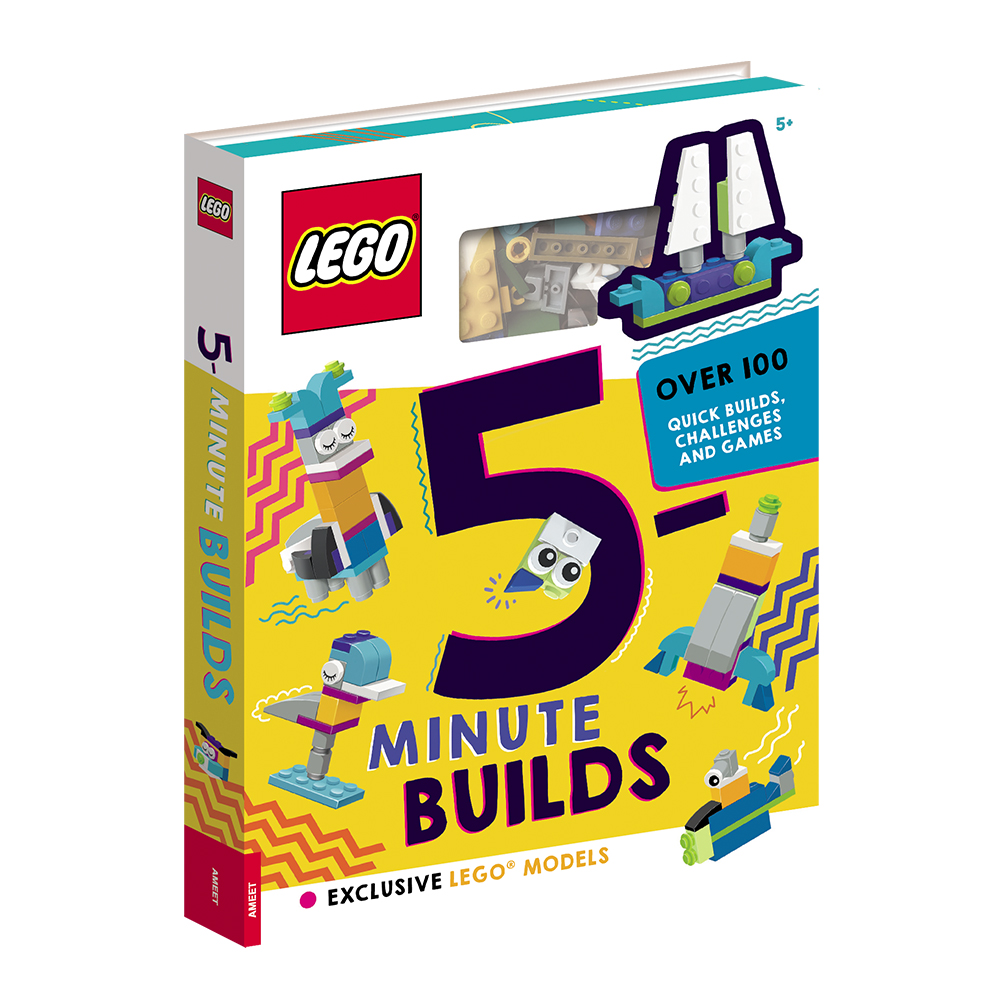 LEGO® Books
5 Minute Builds
Over 100 ideas for quick builds, activities, challenges and games!
The book:
Includes 50 LEGO® bricks to make exclusive mini-models that can be completed in five minutes
Encourage truly together moments through family playtime and strengthen a love for books and building
Building activities designed to develop 21st century skills in a playful way
Building challenges for both individuals and groups
Featuring everything from step-by-step instructions to free play challenges, this user-friendly guide is perfect for every building ability!
LEGO, the LEGO logo and the Brick and Knob configurations are trademarks of the LEGO Group. ©2023 The LEGO Group
LQB-6601 | full colour | 96 pages | Box size: 199 x 266 mm | Book size: 200x 266 mm | 50 LEGO® elements
Providing the best books for children
we truly believe in the power of education through fun.