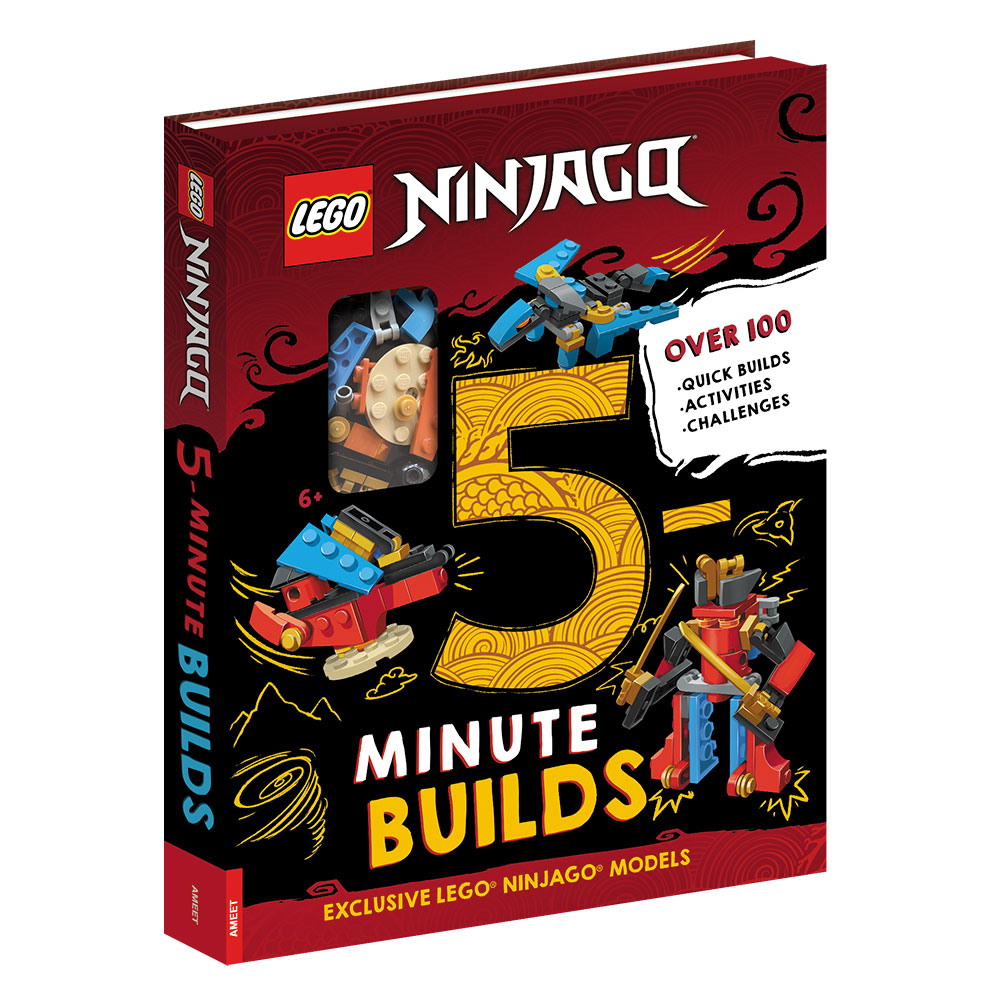 LEGO® NINJAGO®
5-MINUTE BUILDS

Featuring everything from step-by-step instructions for building the included LEGO® model to free-play building challenges, this user-friendly set is the perfect gift for every LEGO® NINJAGO® fan!​​
The book:​
Includes 70 LEGO

®  

bricks for making mini models

​

Ideas for quick builds, activities, challenges and games

​

Encourages truly-together moments through family playtime and 

strengthens a love for reading and building

​

Building activities designed to develop 21

st

 century skills in a playful way 

​

Building challenges for both individuals and groups

​
LQB-6701 | full color | 96 pages | Box size: 205 × 272 × 28 mm​ | Book size: 200 × 266 mm | 70 LEGO® elements
Providing the best books for children
we truly believe in the power of education through fun.

LEGO, the LEGO logo, the Brick and Knob configurations, the Minifigure and NINJAGO are trademarks of the LEGO Group.
©2017 The LEGO Group. Produced by AMEET Sp. z o.o. under license from the LEGO Group.