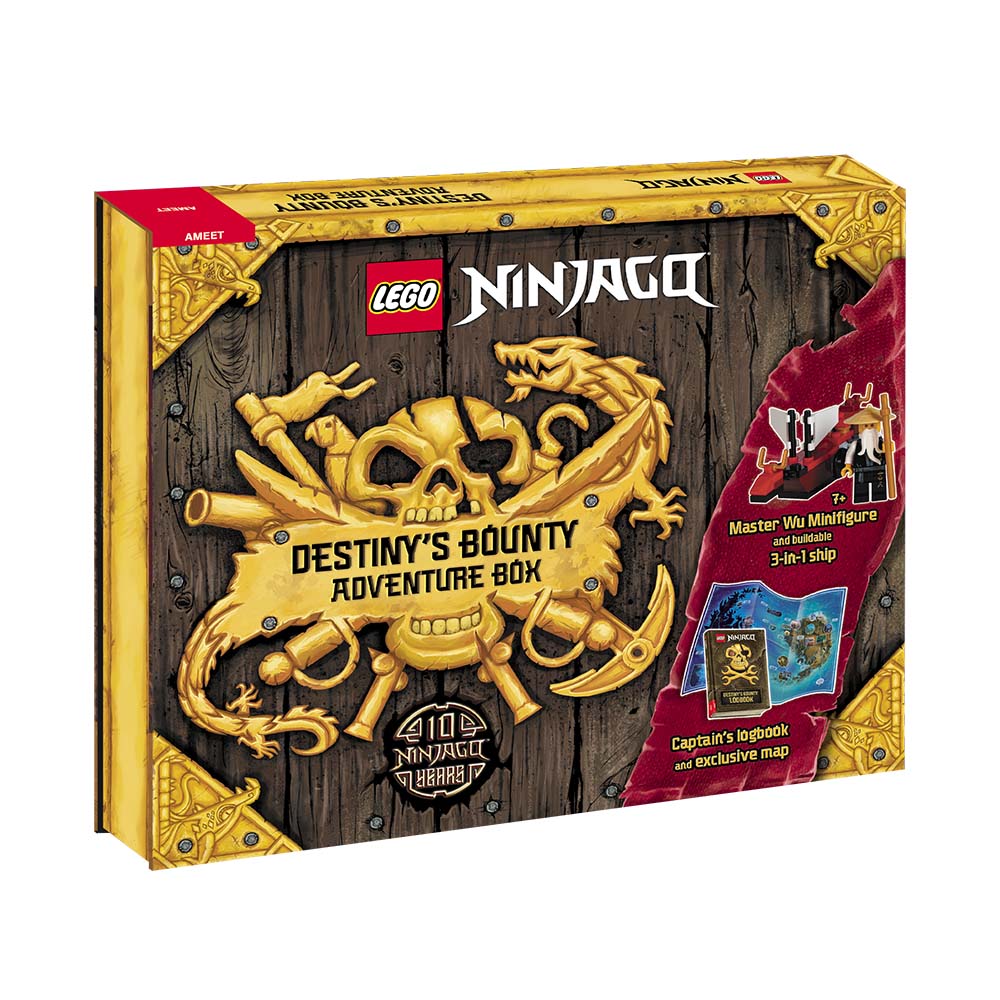 LEGO® NINJAGO®
Destiny's Bounty Adventure Book
An in-world boxed set that ties into the best-selling LEGO® book brand and the latest TV episodes.
Special anniversary tie-in golden edition will be promoted as part of LEGO® NINJAGO® 10th anniversary celebrations
Exclusive never-before-seen content will appeal to NINJAGO fans
Exclusive 3–in-1 LEGO model plus Wu minifigure, map and book make this title an all-in-one playful reading kit
Perfect gift item that appeals to the NINJAGO audience at large
An in-world title to deepen the NINJAGO universe with original art, new stories, new characters, and in-between scenes
WLB-6701 | full colour | 80 pages | Box size: 259 x 219 mm | Book size: 165 x 235 mm | Map size: 630 x 482 mm folded to 210 x241 mm | 52 LEGO® elements including minifigure
Providing the best books for children
we truly believe in the power of education through fun.

LEGO, the LEGO logo, the Brick and Knob configurations, the Minifigure and NINJAGO are trademarks of the LEGO Group.
©2017 The LEGO Group. Produced by AMEET Sp. z o.o. under license from the LEGO Group.