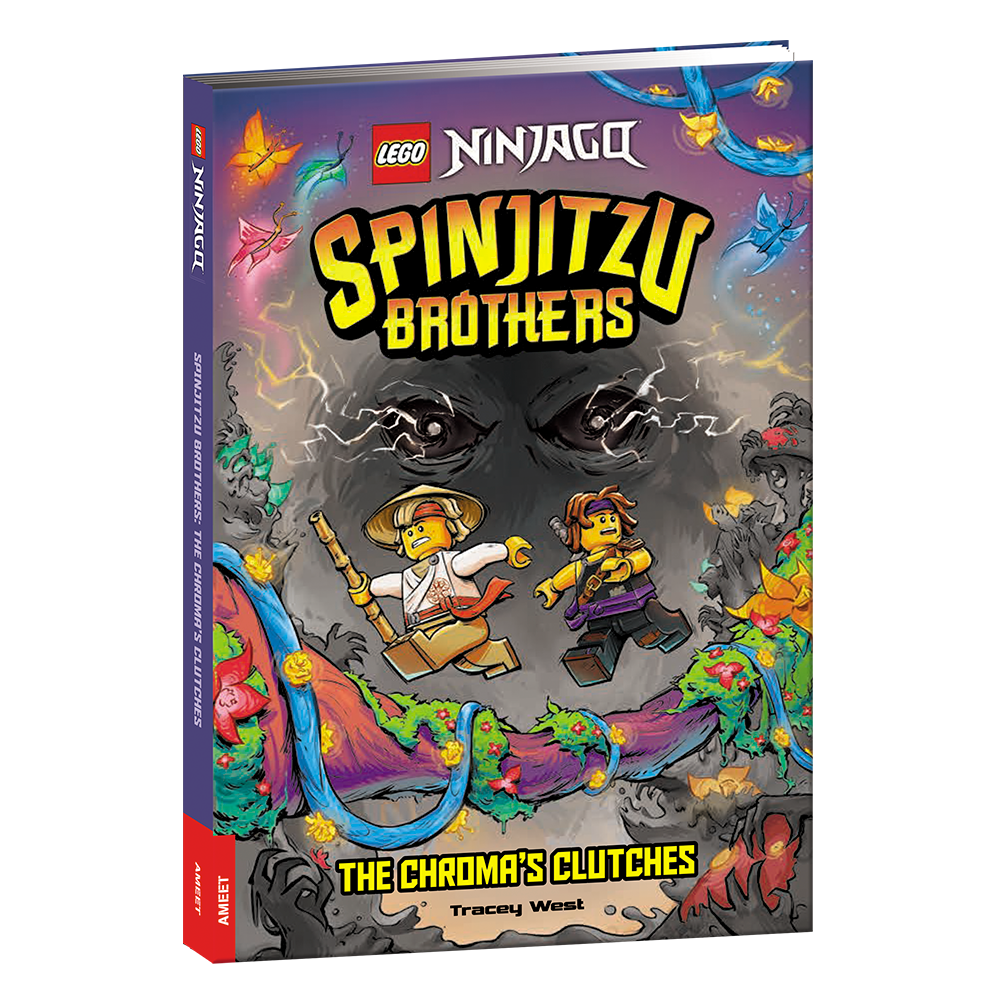 LEGO® NINJAGO®
Spinjitzu Brothers. The Chroma's Clutches
Telling completely new and original stories from Wu and Garmadon's youth, Spinjitzu Brothers is a series for avid LEGO® NINJAGO® fans who want to learn more about their favorite heroes, and experience their new adventures.
The continuation of new and original stories from Wu and Garmadon's youth. At the top of a mountain, hidden in clouds, Wu and Garmadon meet a mysterious girl named Ayla. They gratefully accept her invitation to stay and rest in her beautiful villa filled with fascinating paintings of her own making. Little do the brothers know that soon they will be trapped inside the painted world and will have to fight a villain they have never faced before…
The book presents one story with beautiful black-and-white illustrations that is divided into several chapters.
Title is a follow-up to the first three books in the series
LBWS-6704 | black and white | 144 pages | size 148 x 210 mm
Providing the best books for children
we truly believe in the power of education through fun.

LEGO, the LEGO logo, the Brick and Knob configurations, the Minifigure and NINJAGO are trademarks of the LEGO Group.
©2017 The LEGO Group. Produced by AMEET Sp. z o.o. under license from the LEGO Group.