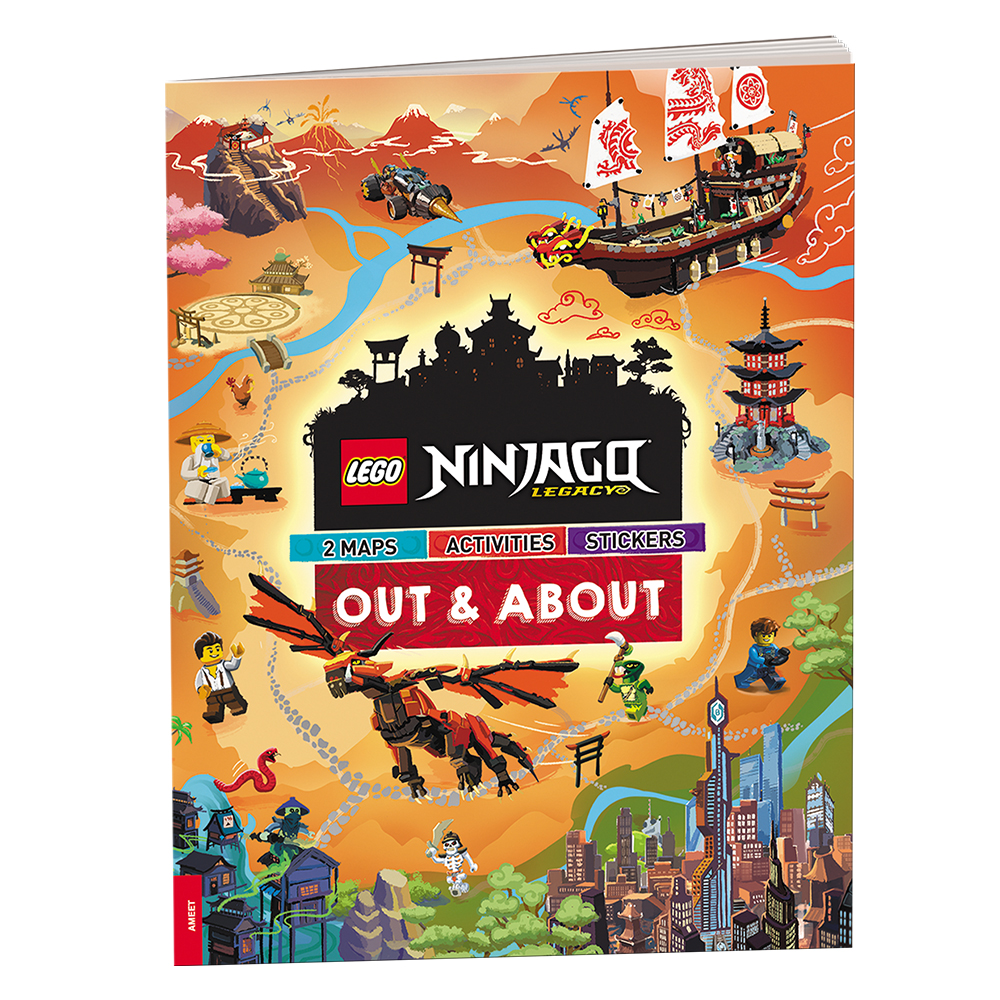 LEGO® NINJAGO®
OUT & ABOUT
Welcome to Ninjago Island and City!
With tips and descriptions of the most iconic locations from the popular LEGO® NINJAGO® characters, this activity book and map is the perfect companion to your visit.
The book contains:
Descriptions of in-world locations with engaging activities
LEGO® humour
In-world secrets presented by the most popular LEGO® NINJAGO® characters
Double-sided map linked to pages in the book
Trendy, reusable souvenir stickers
Modern design and illustration style
POM-6701 | full colour | 32 pages | 2 pages of stickers | size 235 x 300 mm | double-sided map: 590 x 430 mm
Providing the best books for children
we truly believe in the power of education through fun.

LEGO, the LEGO logo, the Brick and Knob configurations, the Minifigure and NINJAGO are trademarks of the LEGO Group.
©2017 The LEGO Group. Produced by AMEET Sp. z o.o. under license from the LEGO Group.