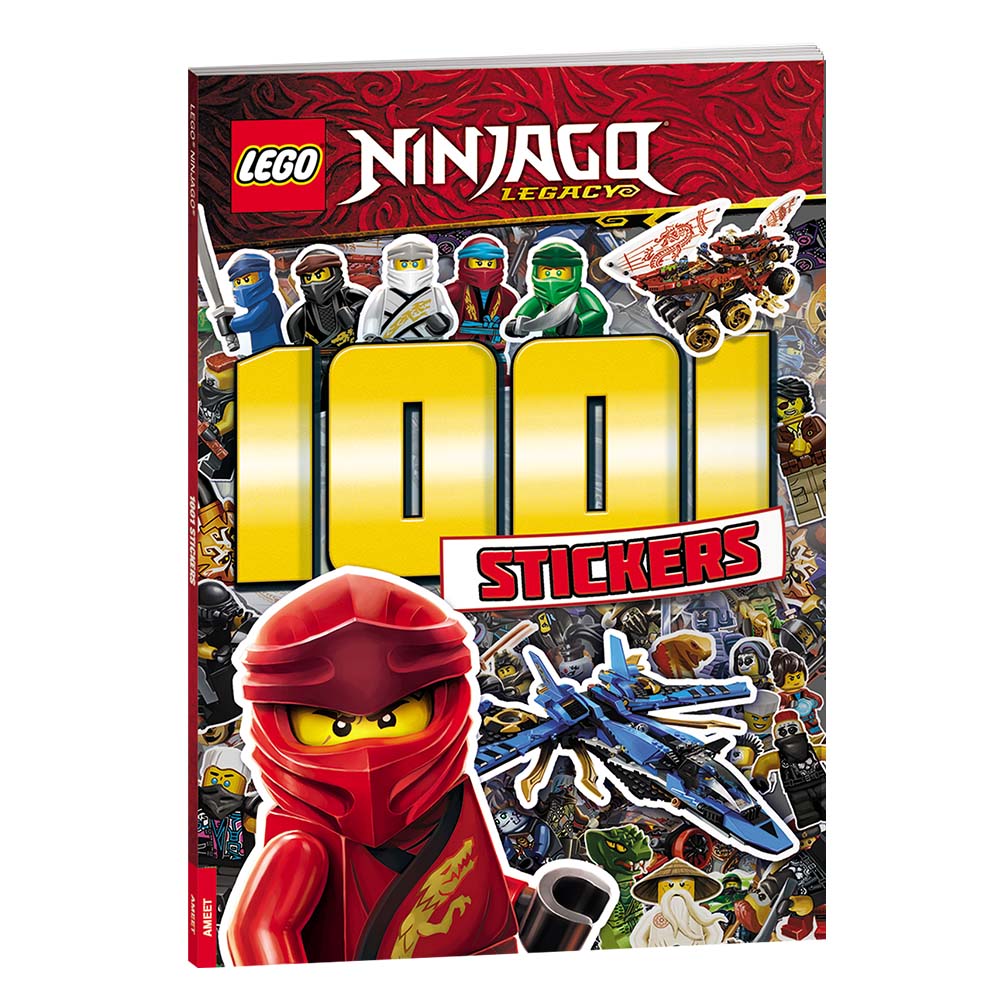 LEGO® NINJAGO®
1001 Stickers
A bumper sticker book with 1001 stickers focusing on secret missions and adventures of the most popular characters from the latest LEGO® NINJAGO® TV series.
The book contains:
Over 1001 reusable stickers
Reward stickers for completing each activity
A mix of sticker activities, mazes, colouring pages – and more!
Tie-in with the latest LEGO® NINJAGO® TV SERIES
LTS-6702 | full colour | 64 pages plus 12 pages of stickers | size 202 x 288 mm
Providing the best books for children
we truly believe in the power of education through fun.

LEGO, the LEGO logo, the Brick and Knob configurations, the Minifigure and NINJAGO are trademarks of the LEGO Group.
©2017 The LEGO Group. Produced by AMEET Sp. z o.o. under license from the LEGO Group.