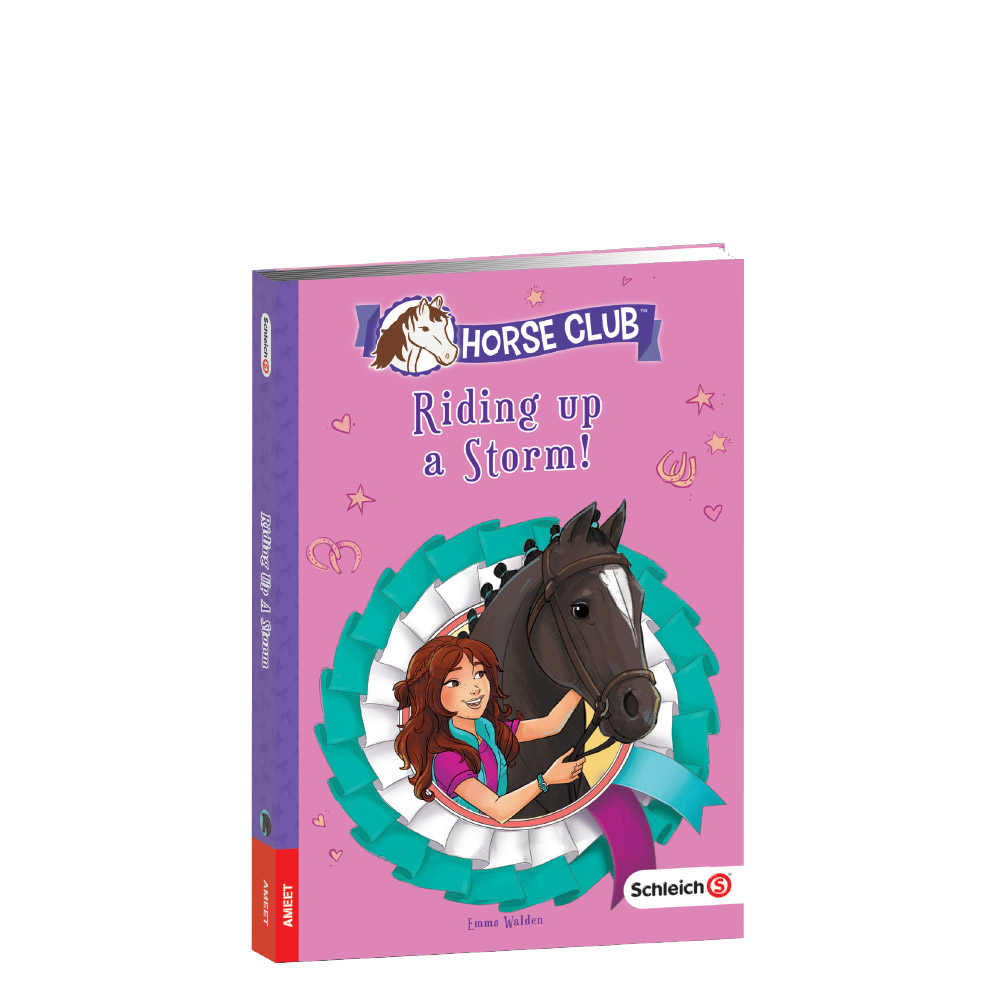 SCHLEICH® Horse Club™
Riding up a storm!
Lisa and her stallion Storm relentlessly train for an upcoming tournament. Her three Horse Club friends Hannah, Sarah, and Sofia support them wherever they can. Will Lisa prevail against her rival Tori and be able to prepare her horse for the tournament?
Book contains:
• Second story of the Horse Club series about the Lakeside Stables
• Another reading adventure with the four friends Lisa, Hannah, Sarah, Sofia, and their horses
• Beautiful illustrations.
LBWS-402 | soft/hard cover with glitter and/or embossing | 128 pages | size 130 x 194 mm or 148 x 212 mm | two versions of cover
Providing the best books for children
we truly believe in the power of education through fun.