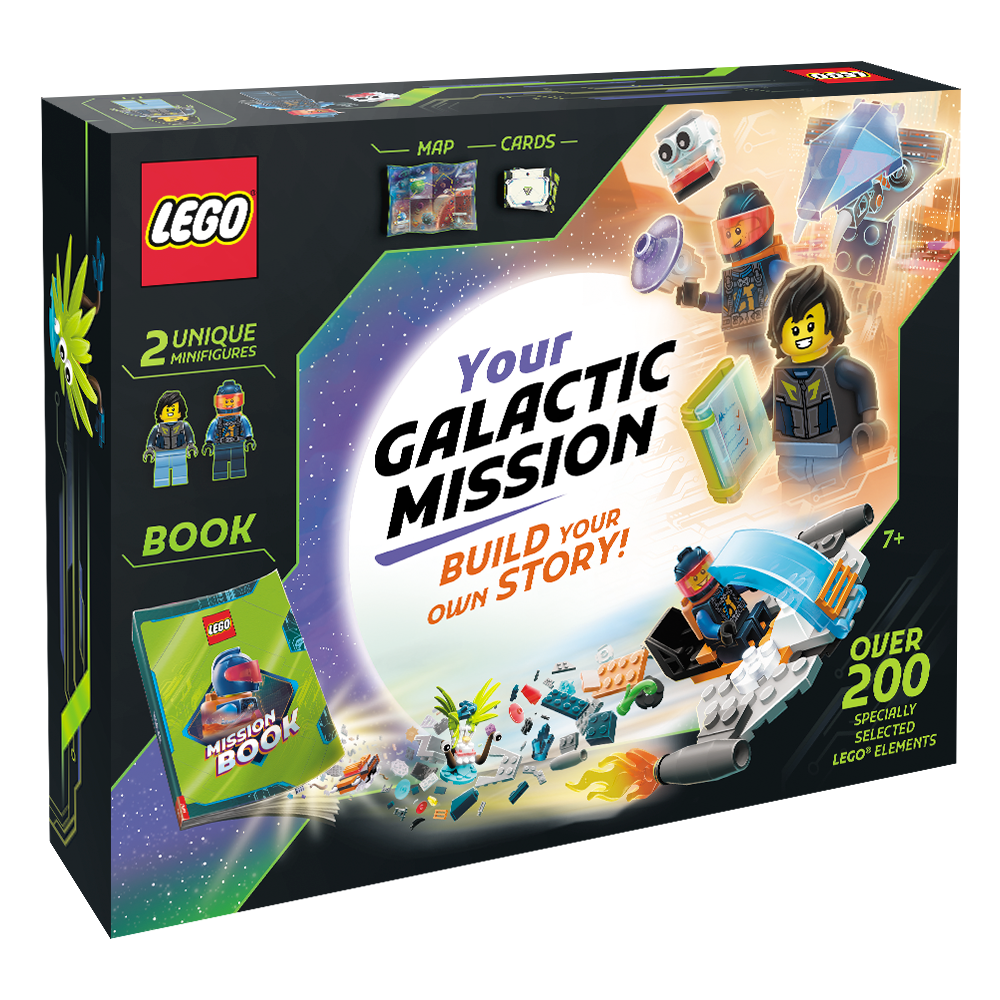 LEGO® Books
Your Galactic Mission

In this spectacular space story, the reader is the hero!
Planet Aurora has been invaded by the treacherous Cyber-Cobra. Defeating the enemy requires building incredible vehicles, devices and creatures, AND the reader's creative powers to shape the adventure.
This innovative package puts kids in charge of saving the universe.
This brand-new read-and-play kit includes:
Includes mission cards, bricks, quest map and guide book
201 LEGO® elements, including two LEGO minifigures
New exciting way of building without instructions
Developed in cooperation with LEGO Creative Play Lab and tested by families
Perfect for unleashing creativity through building and rebuilding.
CPS-6601 | full colour | 112 pages | Box size: 234 × 304 × 62 mm | Book size: 235 × 165 mm | Map: 660 × 470 mm folded to165 × 235 mm | LEGO® elements: 201 elements, 2 LEGO minifigures | Cards: 235 × 165 mm, 8 pieces
Providing the best books for children
we truly believe in the power of education through fun.