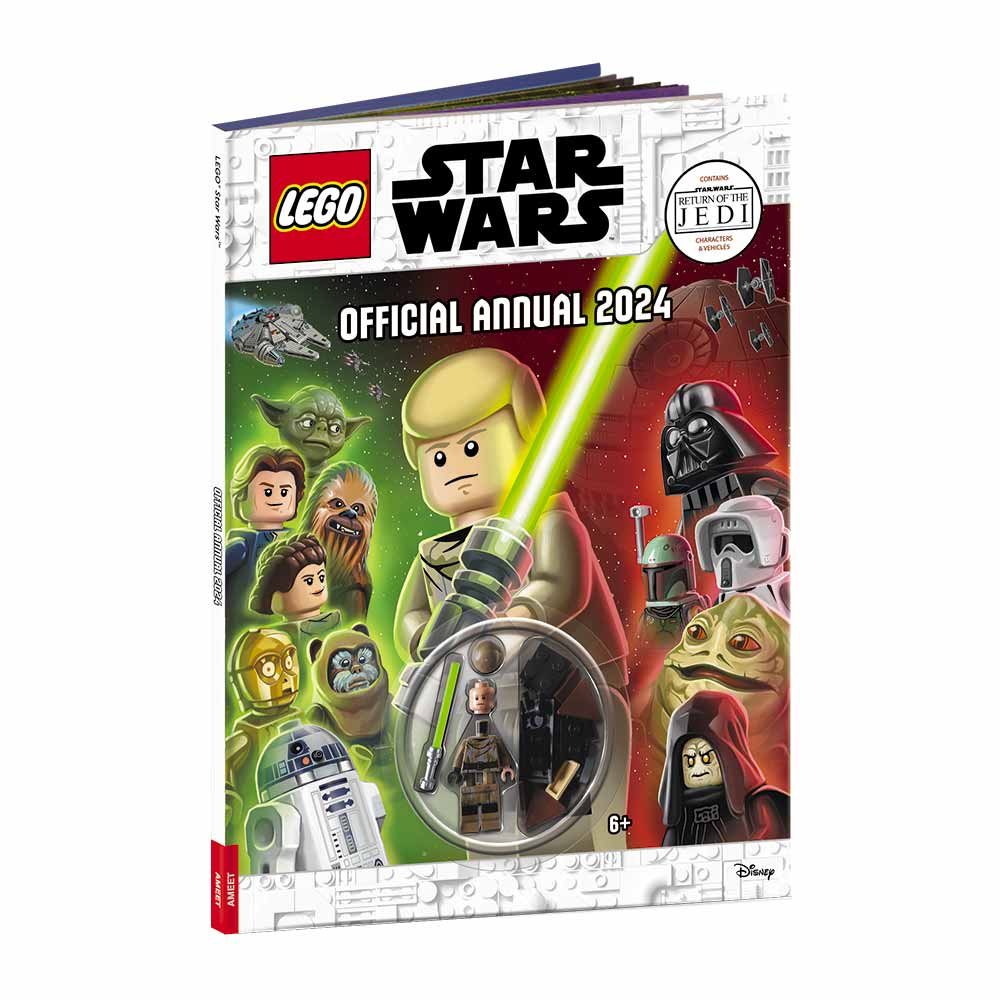 LEGO® Star Wars™
Official Annual 2024

New multi-activity book introducing adventures of Luke Skywalker title character inspired by scenes from the Episode VI. The title features the vehicles and other characters from available LEGO® sets.
Let's celebrate the 40th anniversary of the epic Return of the Jedi with this action-packed official annual!
Book contains:
A mix of fun-filled activities and puzzles
Comics packed with LEGO® humor
Buildable Luke Skywalker LEGO minifigure and mini model
LAB-6307 | full color | 64 pages | size 216 x 285 mm | LEGO® add-ons in a blister
Providing the best books for children
we truly believe in the power of education through fun.