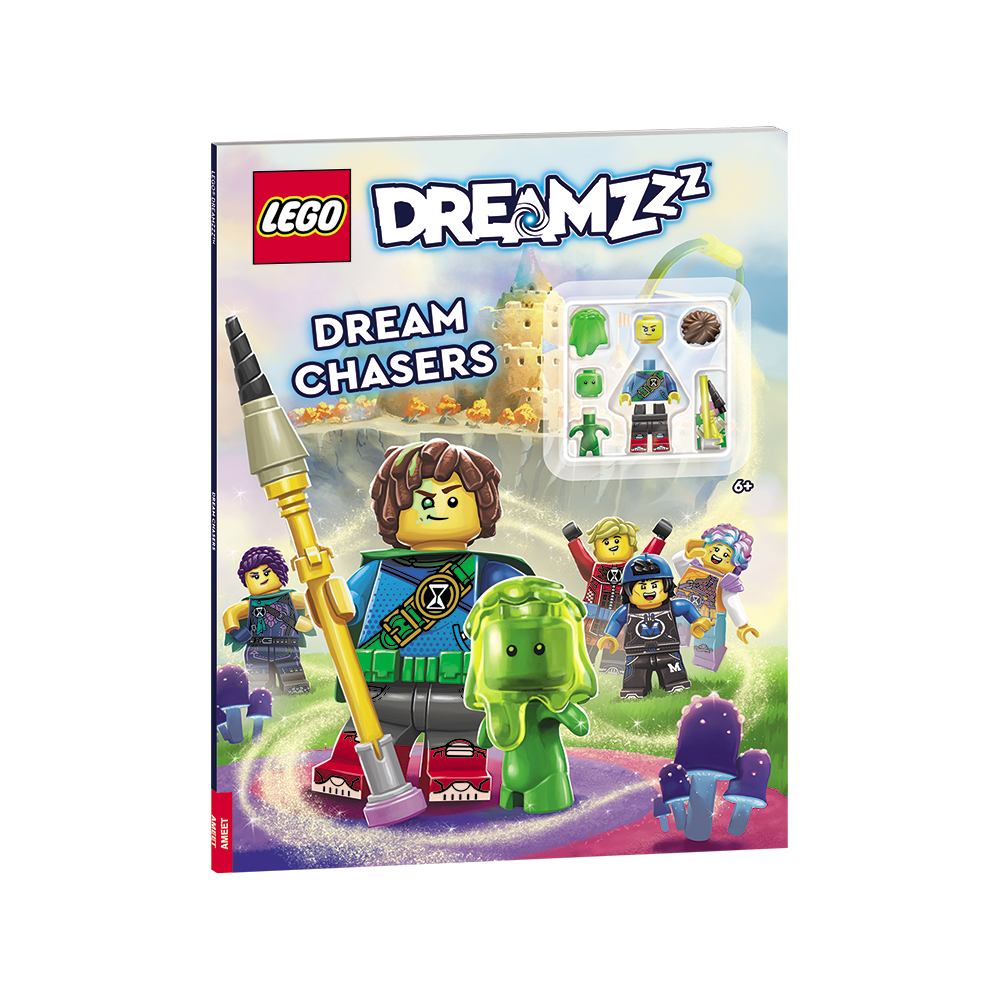 LEGO® DREAMZzz™
Dream Chasers

A new title featuring Mateo, Izzie, Cooper, Logan, and Zoey who are ordinary kids – they live in a big city and go to a normal school. Until one fateful night when they have their eyes opened to a secret that has been kept for thousands of years when they discover the dream world is a real place. They join a secret agency where they learn to use the power of imagination to journey into the dream world in order to help sleeping children being terrorized by the Evil Nightmare King who is bent on conquering the dream world and invading the waking world.
Book contains:
An introduction to the brand packed with entertaining information, facts and trivia about LEGO® DREAMZzz™ world
Buildable LEGO minifigure with accessories feature Mateo and Z-Blob!
A mix of fun-filled activities and puzzles
Comics packed with LEGO humor
LAB-5401 | full color | 64 pages | size 216 x 218 mm | LEGO® add-ons in a blister
Providing the best books for children
we truly believe in the power of education through fun.