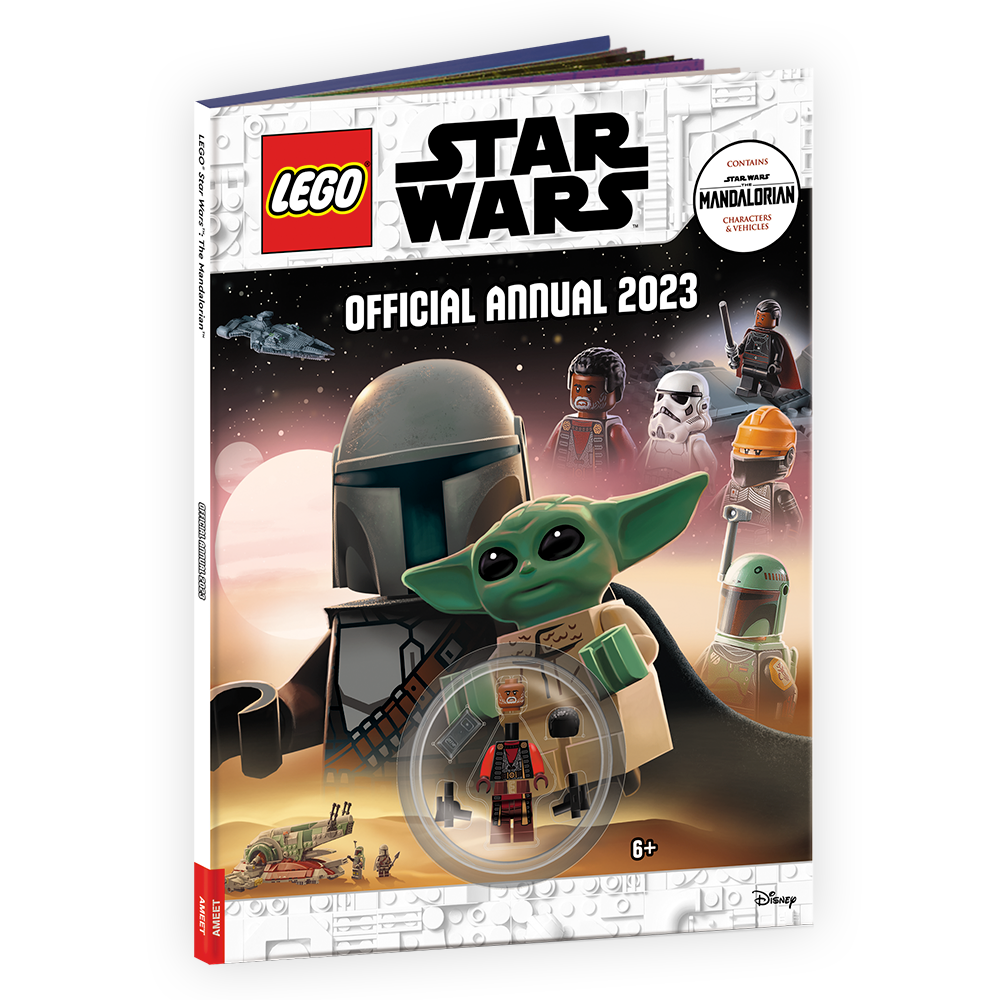 LEGO® Star Wars™
Official Annual 2023
LEGO® Star Wars™ The Mandalorian™ Official Annual '23 includes adventures inspired by scenes from The Mandalorian TV series. It features the vehicles and characters from the show, including Grogu and Greef Karga, a leader of the Bounty Hunters' Guild.
The book contains:
A mix of fun-filled activities and puzzles
Comics packed with LEGO® humor
Buildable Greef Karga LEGO minifigure with accessories
LAB-6306 | full color | 64 pages | size 216 x 285 mm | LEGO® add-ons in a blister pack
Providing the best books for children
we truly believe in the power of education through fun.