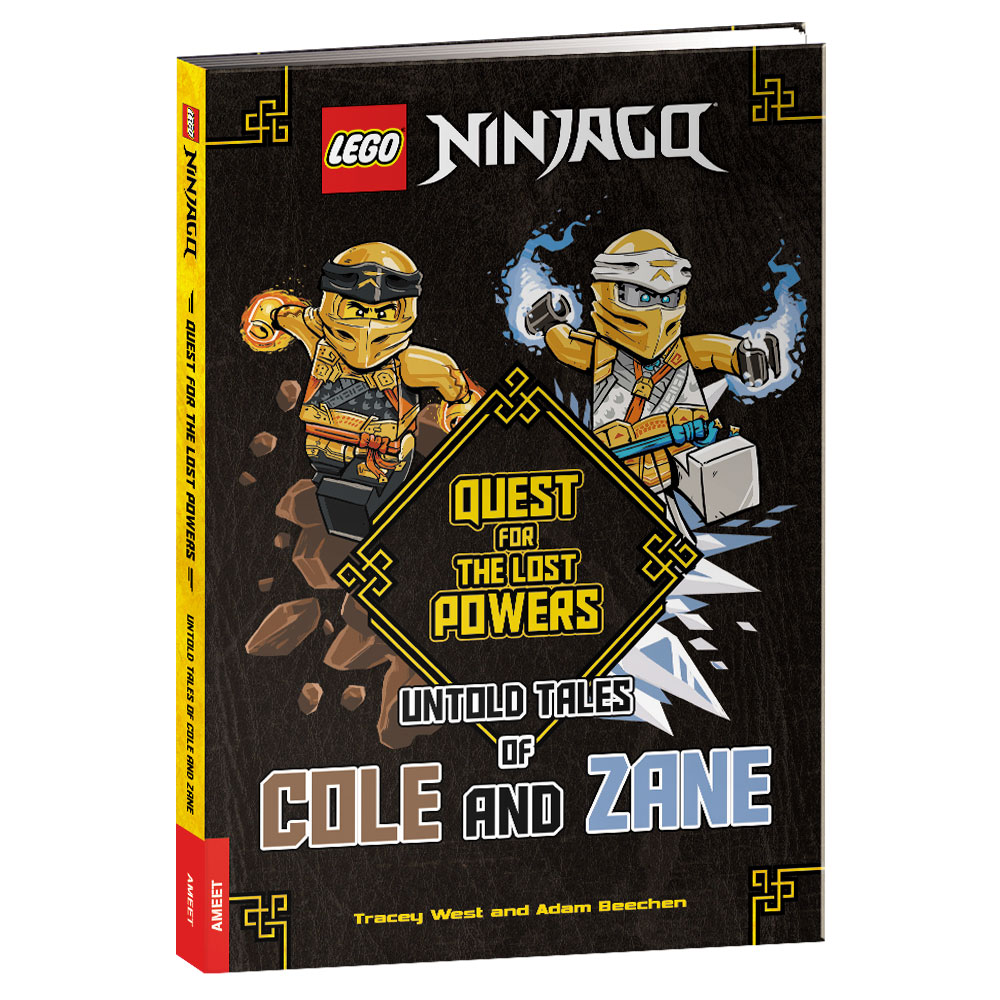 LEGO® NINJAGO®
Untold Tales of Cole and Zane

Telling completely new and original stories from the world of Ninjago, this is a series for avid LEGO® NINJAGO® fans who want to learn more about their favorite heroes and experience their new adventures. The book presents four stories divided into several chapters, and features beautiful black and white illustrations.
The book:
Encourages children to read longer texts to develop reading skills
Features well-known characters from the LEGO® NINJAGO® universe
Black and white style appeals to older fans
Approximately 10,000 words, book divided into 10 chapters
Unknown details and easter eggs for fans
The glossary at the end of the book features character profiles, basic information, and extra details on the story locations
GMGT-6701 | black and white | 104 pages | size: 148 × 210 mm | hard cover
Providing the best books for children
we truly believe in the power of education through fun.

LEGO, the LEGO logo, the Brick and Knob configurations, the Minifigure and NINJAGO are trademarks of the LEGO Group.
©2017 The LEGO Group. Produced by AMEET Sp. z o.o. under license from the LEGO Group.