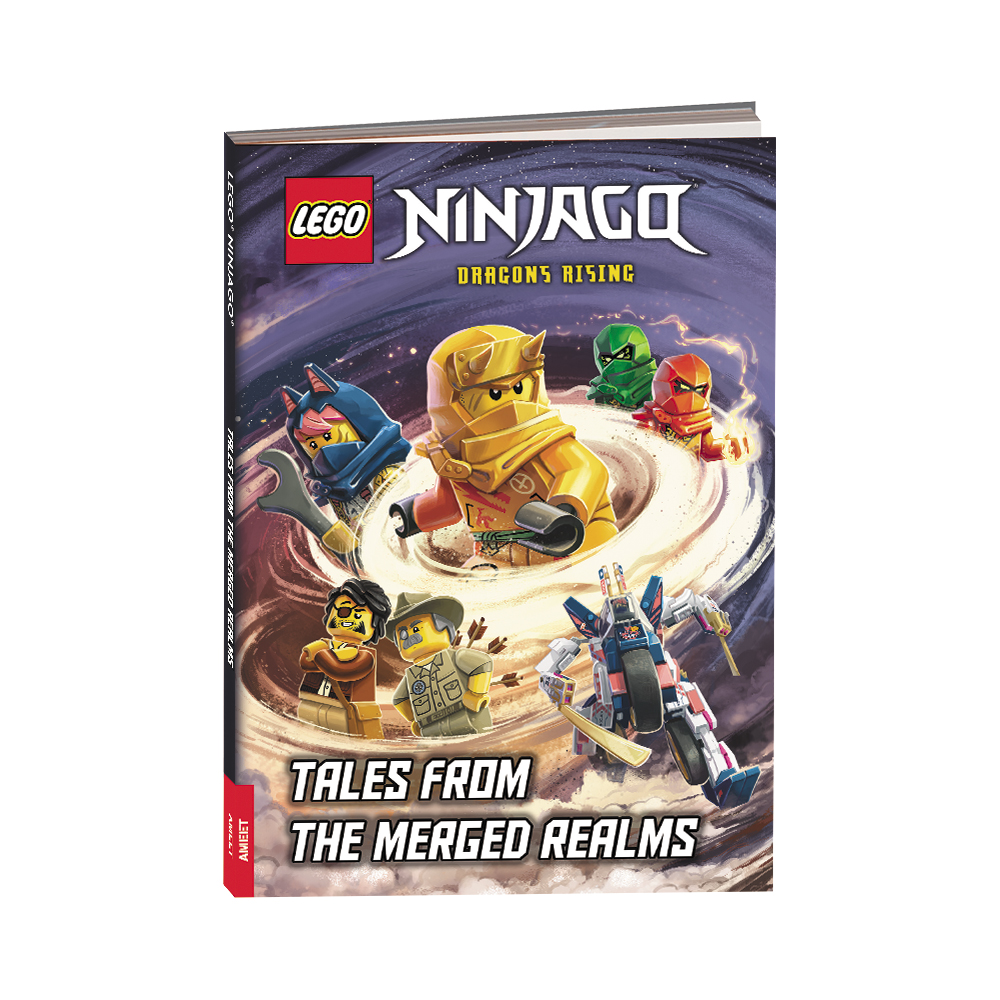 LEGO® NINJAGO®
Tales from the Merged Realms

This unique format features three all-new stories inspired by the iconic characters, places, and humor from LEGO® NINJAGO®. Written specifically for newly independent readers, each suspenseful, heartfelt tale can perfectly stand alone and be read separately.
Join new heroes on a dangerous and thrilling journey into brand new worlds in Dragons Rising  – the lates adventure from LEGO® NINJAGO®
Book contains
The LEGO® Original Stories series can be combined with Early Reading Chapter Books for leveled reading programs
Continuation of a successful series
3,000 words per book
A glossary at the back includes fun facts about the characters, plus extra details on the story locations and animals―a bonus for both existing and new fans
LNR-6725 | full color | 64 pages | size 148 x 212 mm | hard cover
Providing the best books for children
we truly believe in the power of education through fun.

LEGO, the LEGO logo, the Brick and Knob configurations, the Minifigure and NINJAGO are trademarks of the LEGO Group.
©2017 The LEGO Group. Produced by AMEET Sp. z o.o. under license from the LEGO Group.