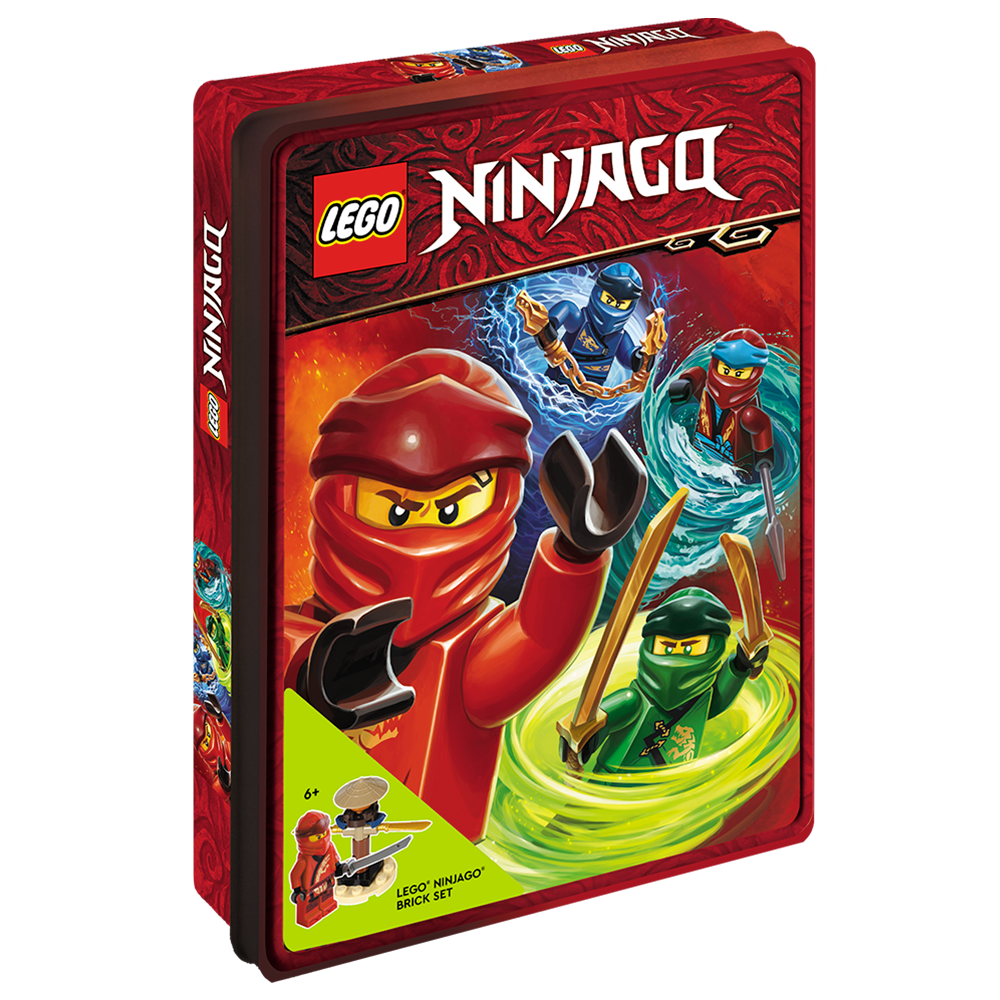 LEGO® NINJAGO®
Gift Set Box
A fun-filled LEGO® NINJAGO®  gift set of activity books, stickers and a buildable LEGO® minifigure packaged in a collectible embossed gift tin.
Best-selling gift format. Versatile content appeals to a wide audience, especially LEGO® NINJAGO® fans
The set contains:
4 books
a buildable LEGO® Kai minifigure with one mini model
stickers
TIN-6705 | full color | 4 x 16 pages | Tin size: 246 × 185 × 40 mm | Book size: 165 × 235 mm | 5 pages of stickers | LEGO® elements
Providing the best books for children
we truly believe in the power of education through fun.

LEGO, the LEGO logo, the Brick and Knob configurations, the Minifigure and NINJAGO are trademarks of the LEGO Group.
©2017 The LEGO Group. Produced by AMEET Sp. z o.o. under license from the LEGO Group.