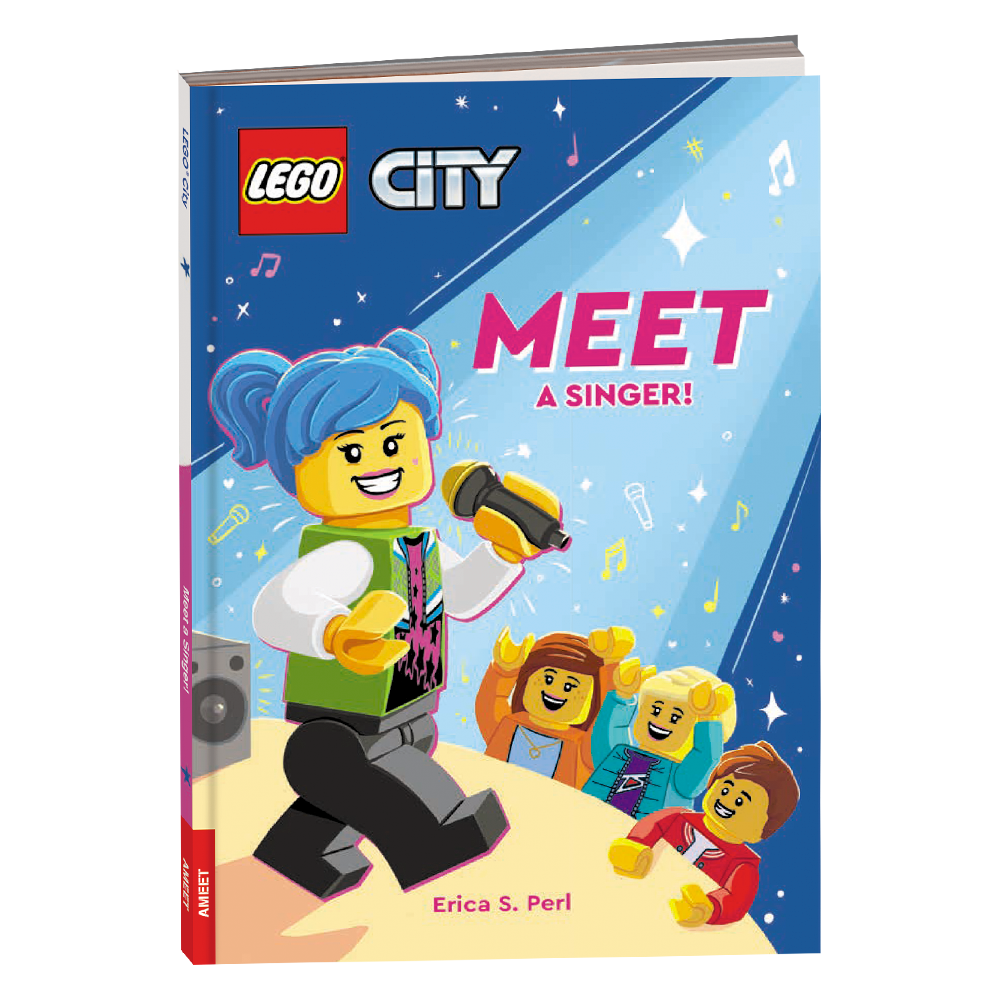 LEGO® CITY
Meet a singer!

Early reading series introducing various professions in humorous ways. Billy and Madison are schoolmates and best friends from the LEGO® City Adventures TV series. They write for the newspaper The Daily Mulch and interview all the citizens of City to find out what they do!
Join the friends and explore City while learning about professions from pilots to schoolteachers, elected officials to astronauts, pop singers, bus drivers, scientists, dancers, firefighters―and much, much more.
The book contains:
A brand-new series featuring local heroes, with 4 titles planned
Training reading skills with beloved characters
A new series with broad appeal and popular themes like City and professions
Narrative based on the adventures of new or familiar characters from LEGO® world
Continuation of our successful beginning reader series
RBS-6001 | full color | 32 pages | size 148 × 212 mm | hard cover
Providing the best books for children
we truly believe in the power of education through fun.

LEGO, the LEGO logo, the Brick and Knob configurations and the Minifigure are trademarks of the LEGO Group.
©2017 The LEGO Group. Produced by AMEET Sp. z o.o. under license from the LEGO Group.