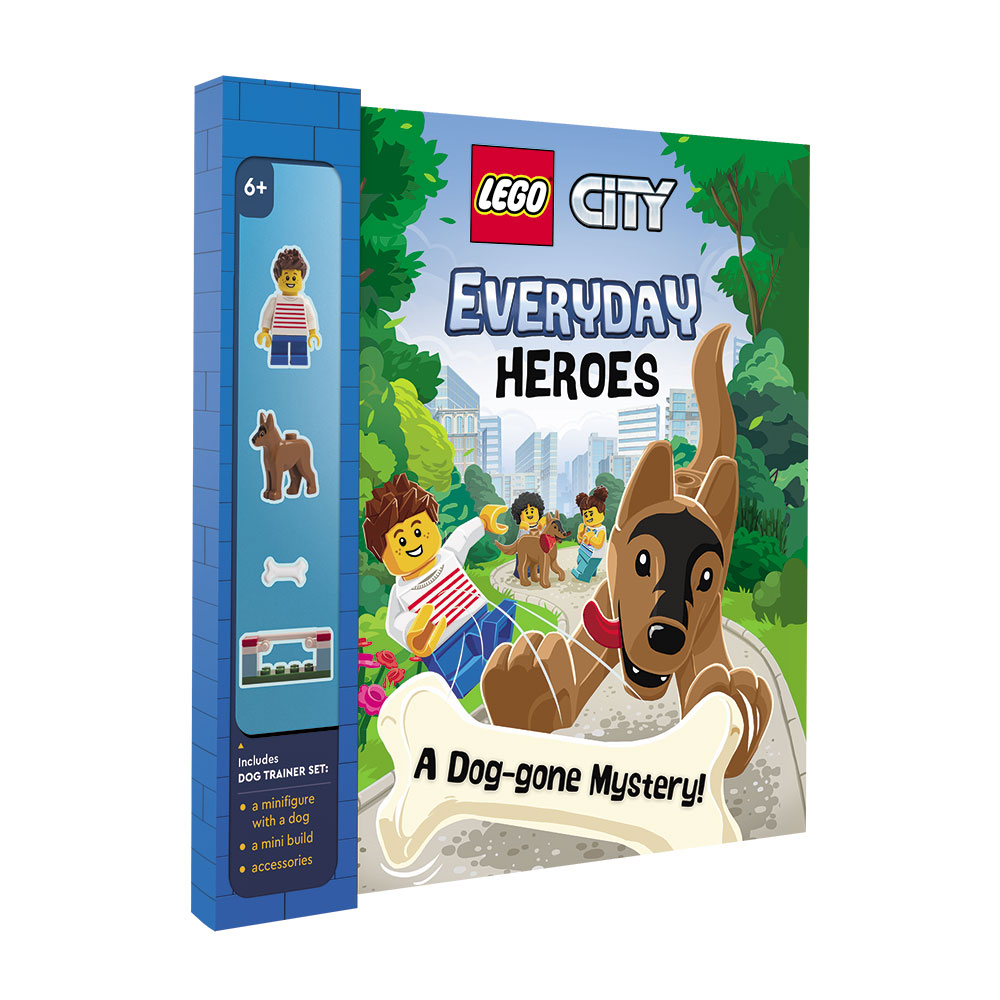 LEGO® CITY
Everyday Heroes. A Dog-Gone Mystery!


A new series of heart-warming books, featuring a minifigure and mini model, about a group of neighbors who celebrate the important everyday heroes that make a community so special. ​
STORY
Our local friends notice a new kid on the block — their new neighbor, Alex, really likes dogs. Every time they see him, he is with a different dog. He always gives helpful dog training tips, and then mysteriously vanishes. So, the friends call a community meeting to solve the humorous conundrum of the dog-and dog owner gone mystery!
Classic LEGO® minifigure characters to build a minifigure collection
Strong publishing series, introducing new heroes
Can be enjoyed as a single title or as a full series
A perfect series for existing LEGO City fans and for recruiting new fans
Stories that encourage taking action to make the world a better place
LCS-6002 | full color | 48 pages | size 215 × 194,5 × 20 mm | LEGO® add-ons in a platform | hard cover
Providing the best books for children
we truly believe in the power of education through fun.

LEGO, the LEGO logo, the Brick and Knob configurations and the Minifigure are trademarks of the LEGO Group.
©2017 The LEGO Group. Produced by AMEET Sp. z o.o. under license from the LEGO Group.