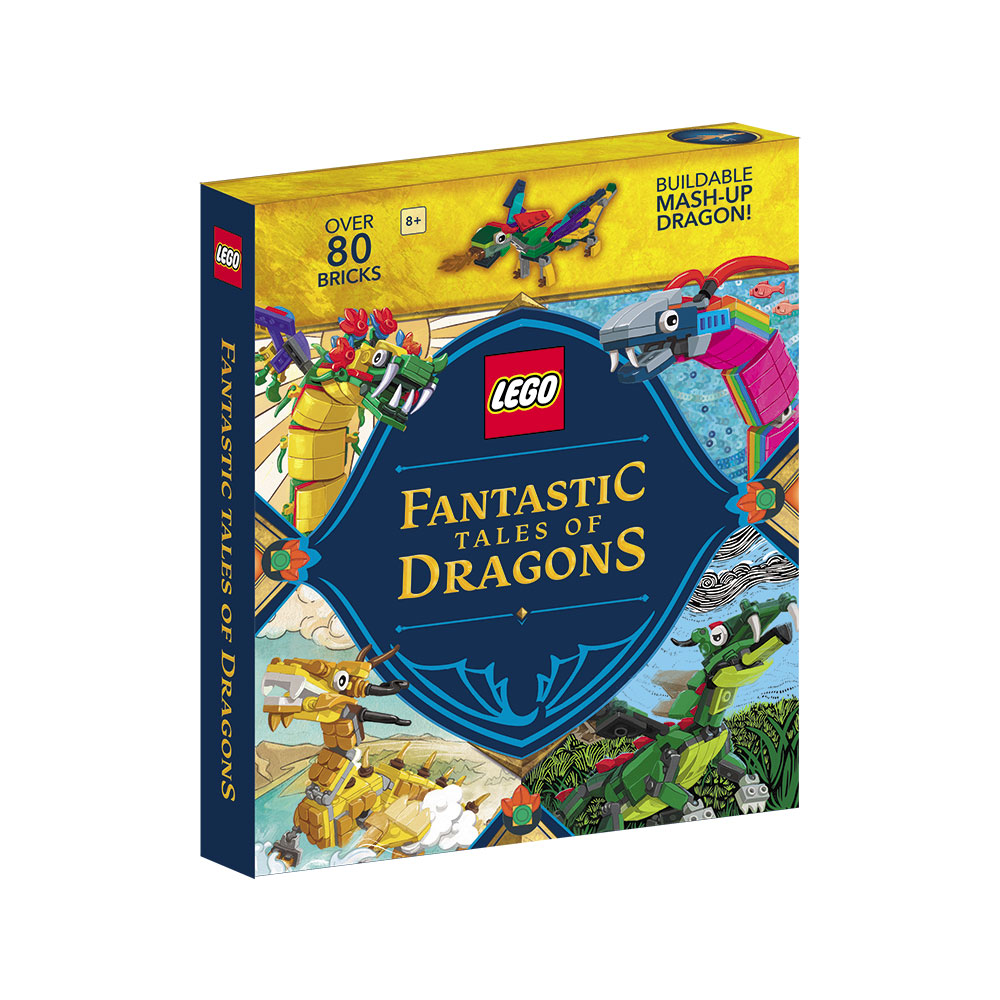 LEGO® Books
Fantastic Tales of Dragons


This beautifully-decorated box includes a lavishly-illustrated book, featuring unique art styles. Through four authors, we adventure through legends about dragons from different parts of the world. The dynamic linking story that ties these myths together explores friendship and self-acceptance. This all-inclusive kit includes bricks to build one mash-up model of the four mythical creatures. ​​
Great value! The box includes a gorgeous book 

and 

85 

elements 

to

 

build an exclusive LEGO

®

 model

​

​

Collectible and appeals to a wide audience

​

​

T

aps into the popular fantasy category and current global literary 

representation and authenticity movement

​

​

Showcases art styles inspired by the folk art from each featured 

region and LEGO DNA

​

Evergreen topic of myths and legends
BLW-6601 | full color | 96 pages | Book size: 165 × 220 mm | Box size: 263×228×40,7 mm​ | 85 LEGO® elements
Providing the best books for children
we truly believe in the power of education through fun.