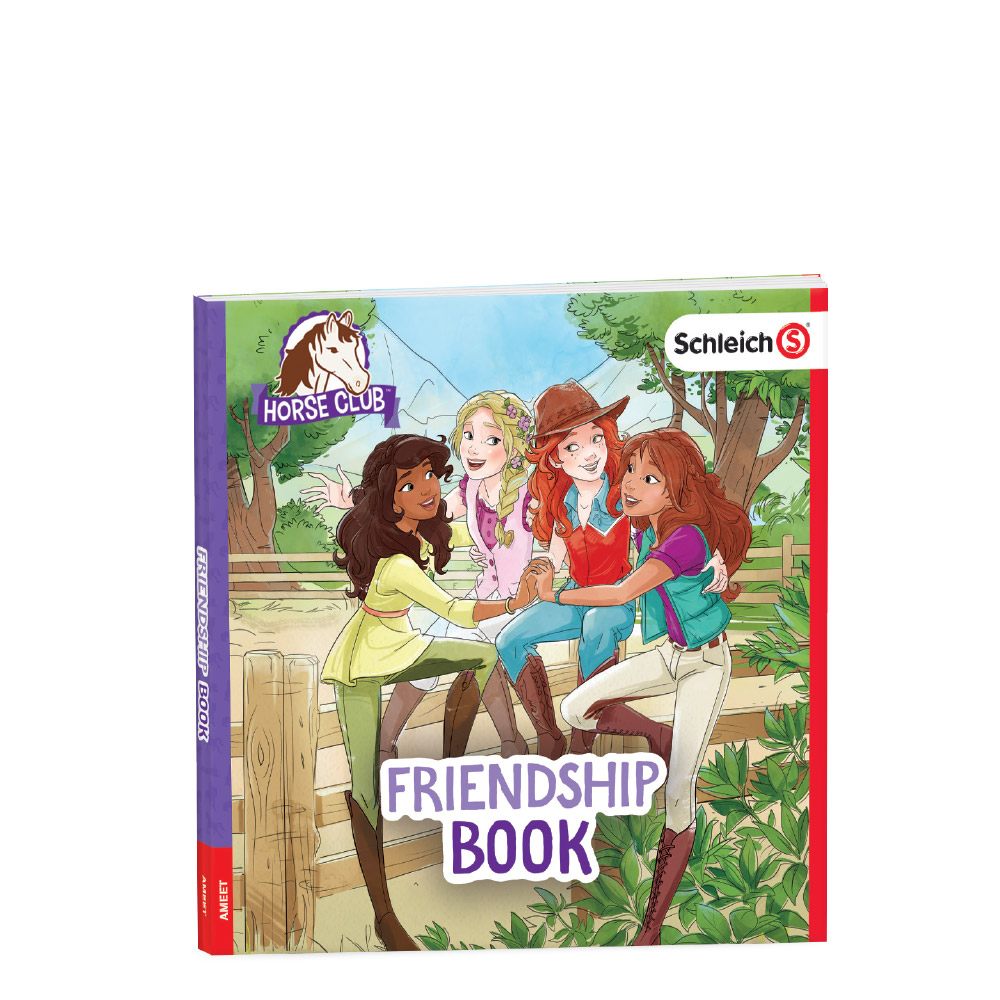 SCHLEICH® Horse Club™
Friendship Book
Beautifully designed pages with lots of space for all best friends from school, sports, and leisure. On profile pages of the four Horse Club girls and their horses you will learn everything about them and the Lakeside Stables. The perfect gift for fans of horses and Horse Club alike.
Book contains:
Many different pages for friends' notes to share information about themselves
Birthday calendar
Profile pages of the 4 Horse Club heroines and their horses
LFPS-401 | padded cover | 96 pages | size 190 x 190 mm | with ribbon book mark inside
Providing the best books for children
we truly believe in the power of education through fun.