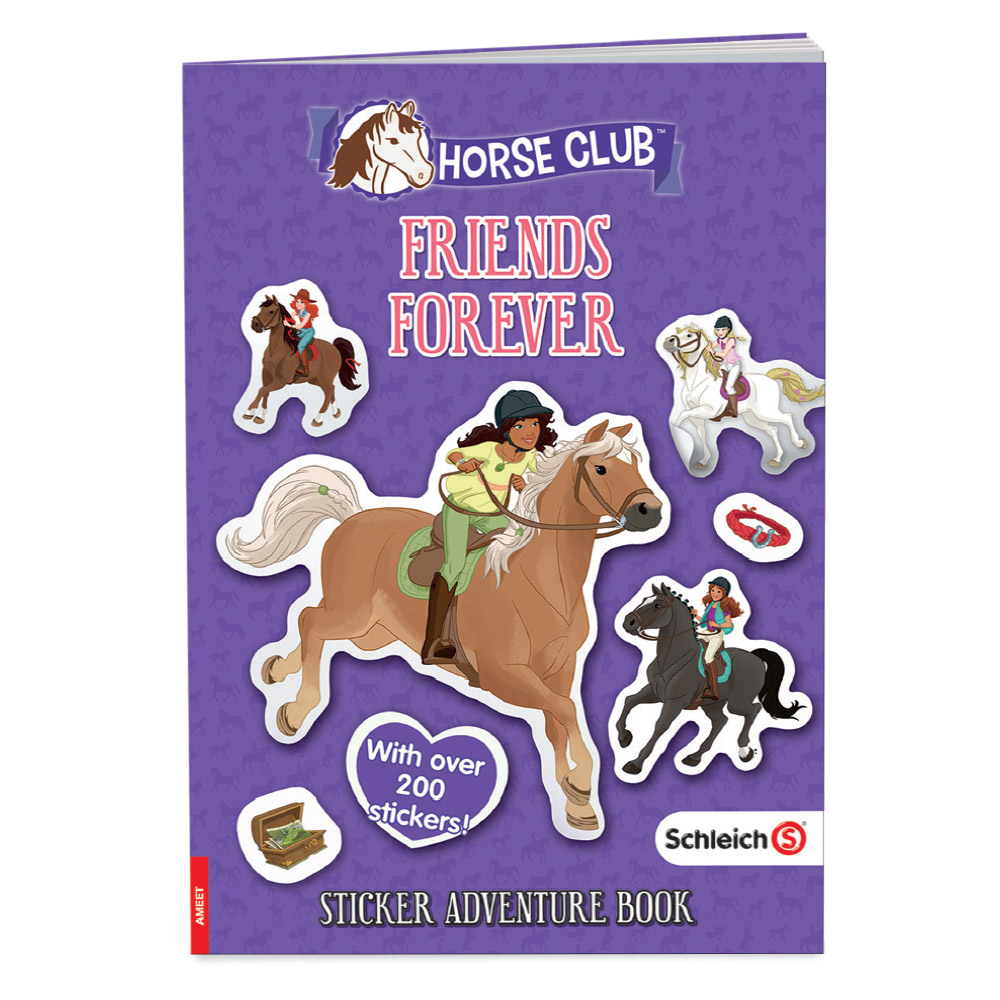 SCHLEICH® Horse Club™
Friends Forever
Sticker Adventure Book
In this sticker book you can experience and create the colourful world of Horse Club on your own. Be it the paddock, the Lakeside Stables or the four friends' secret meeting point in the woods – stickers can be pasted everywhere.
Book contains:
Over 200 reusable stickers
With colourful scenic spreads and lots of space for creativity
Interesting facts about horses.
LASS-401 | full colour | 16 pages plus 8 pages of stickers | size 205 x 288 mm | two versions of cover
Providing the best books for children
we truly believe in the power of education through fun.