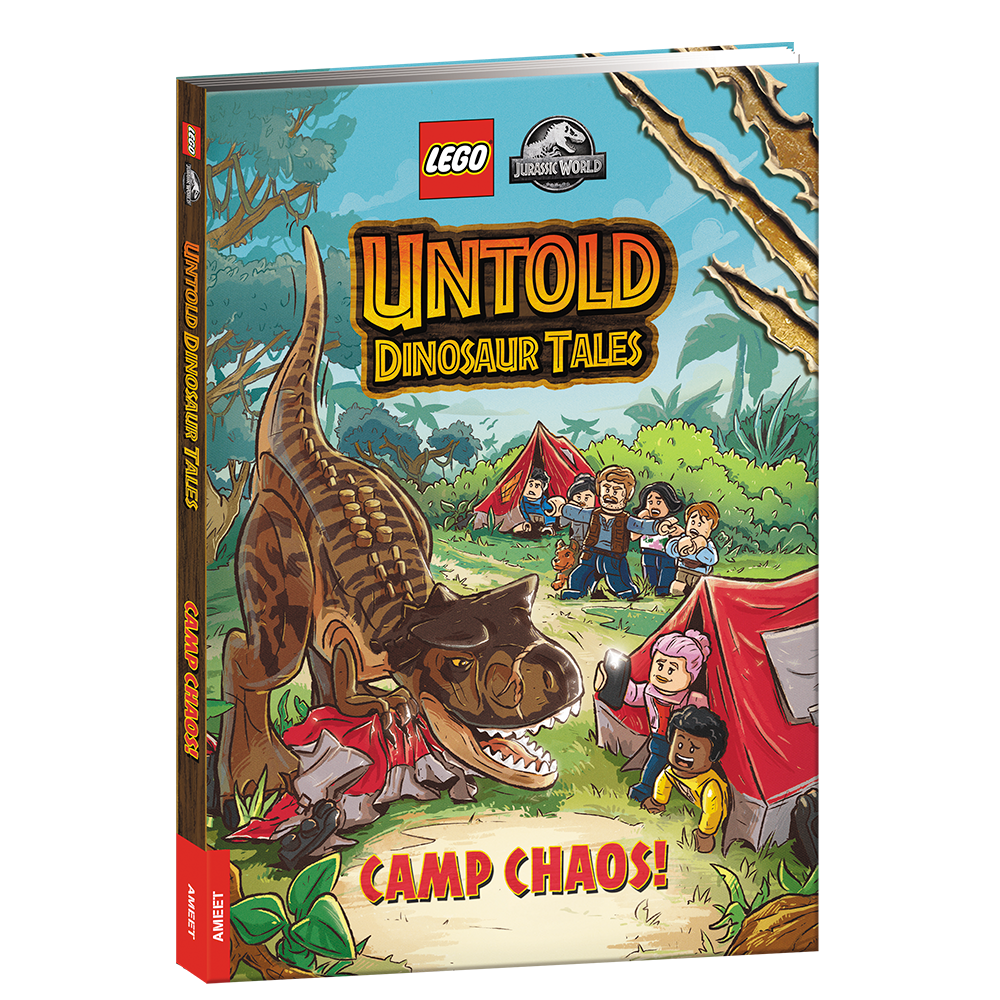 LEGO® JURASSIC WORLD™
Untold Dinosaur Tales. Camp Chaos!

Introducing a brand-new fiction series just right for independent junior novel readers! Each original, never-before-told story stars Owen Grady during his early days as an animal behaviorist at Jurassic World and is broken into chapters with limited, full-color illustrations. A Dinosaur Fact card at the back of each book showcases official lab information about the dinosaur featured in the story.
When an escaped Carnotaurus threatens Owen's teenage campers, it's going to take more than survival skills to get everyone home safely.
The book contains:
Original fiction with exclusive content for fans of LEGO® Jurassic World™
Develops reading skills and encourages children to read longer texts
Full-color illustrations and a smaller font size, perfect for younger middle grade readers
10K words per book
JMG-6202 | full color | 128 pages | size 148 x 210 mm | hard cover
Providing the best books for children
we truly believe in the power of education through fun.