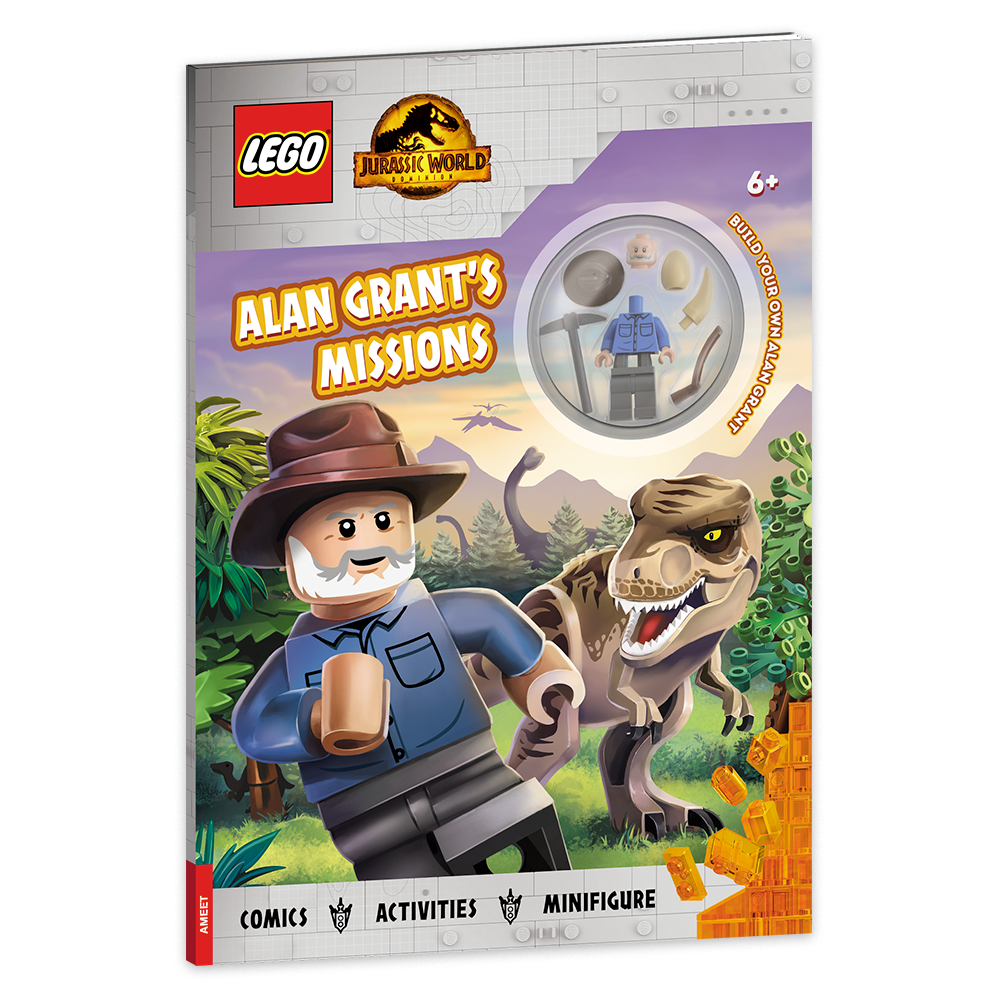 LEGO® JURASSIC WORLD™
Alan Grant's Missions

This bestselling activity book and minifigure package ties into the new Jurassic World Dominion film. Owen, Claire, and the rest of the Jurassic World characters are back with hilarious comics, challenging mazes, word searches, rebus puzzles, and more.
The book contains:
Best-selling LEGO® book format worldwide!
Includes new content that ties into the upcoming film, Jurassic World Dominion (June 10, 2022)
Buildable Alan Grant minifigure
LNC-6204 | full color | 32 pages | size 205 x 288 mm | LEGO® add-ons in a blister pack
Providing the best books for children
we truly believe in the power of education through fun.