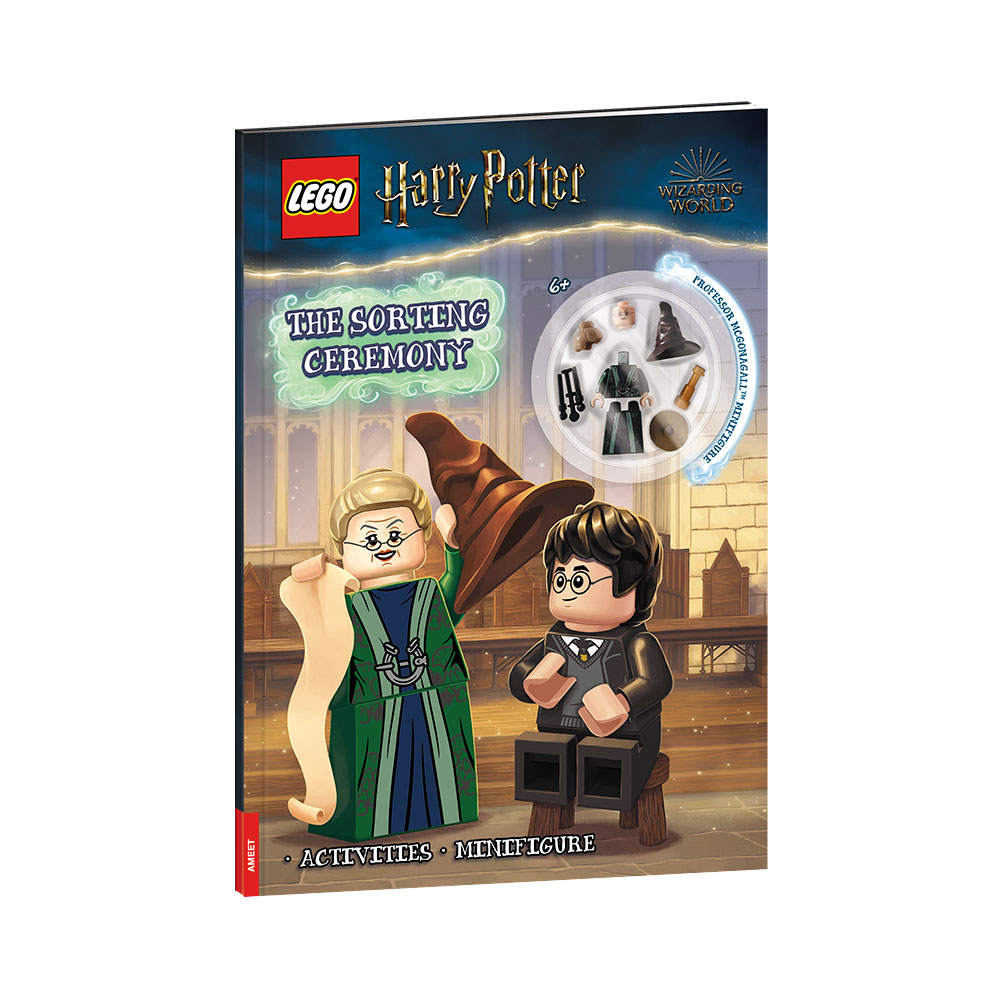 LEGO® HARRY POTTER™
The Sorting Ceremony

This bestselling series of activity books feature word and picture puzzles, activities, and challenges PLUS LEGO® minifigures and mini models!
Each hands-on, interactive book inspires building and roleplay through storytelling and adventures featuring the cover-mounted LEGO minifigure.
The book contains:
A mix of fun-filled activities and puzzles
Buildable Minerva McGonagall LEGO minifigure with the wand and Sorting Hat
More play value!
LNC-6412 | full colour | 32 pages | size 205 x 288 mm | LEGO® add-ons in a blister pack
Providing the best books for children
we truly believe in the power of education through fun.