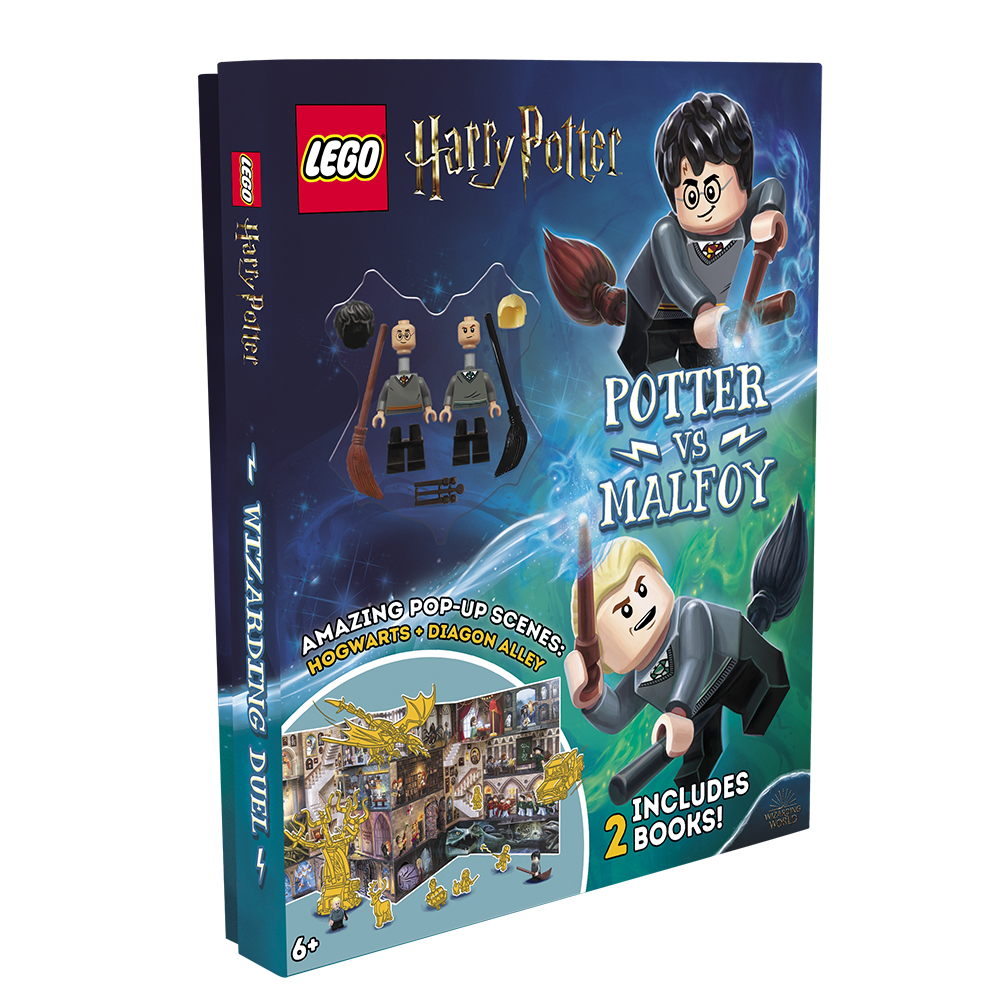 LEGO® Harry Potter™
Potter vs Malfoy
Landscape Activity Box with 3D pop-up scene, two books and minifigures
An interactive novelty box combining true LEGO® play with a reading experience. The novelty books humorously highlights the most significant rivalries between Harry and Draco, for example on the Quidditch pitch or in the Duelling Club.
The box contains:
Narratives based on Harry Potter™ films that encourage creative play
Cinematics style illustrations
Double-sided deluxe 3D scene that readers can use with LEGO® playsets and minifigures
2 LEGO minifigures with accessories
2 books
ALB-6401 | full colour | Book 1 - 24 pages; Book 2 - 16 pages | Box size: 280x240x40 mm (with window) | LEGO® add-ons in a blister
Providing the best books for children
we truly believe in the power of education through fun.