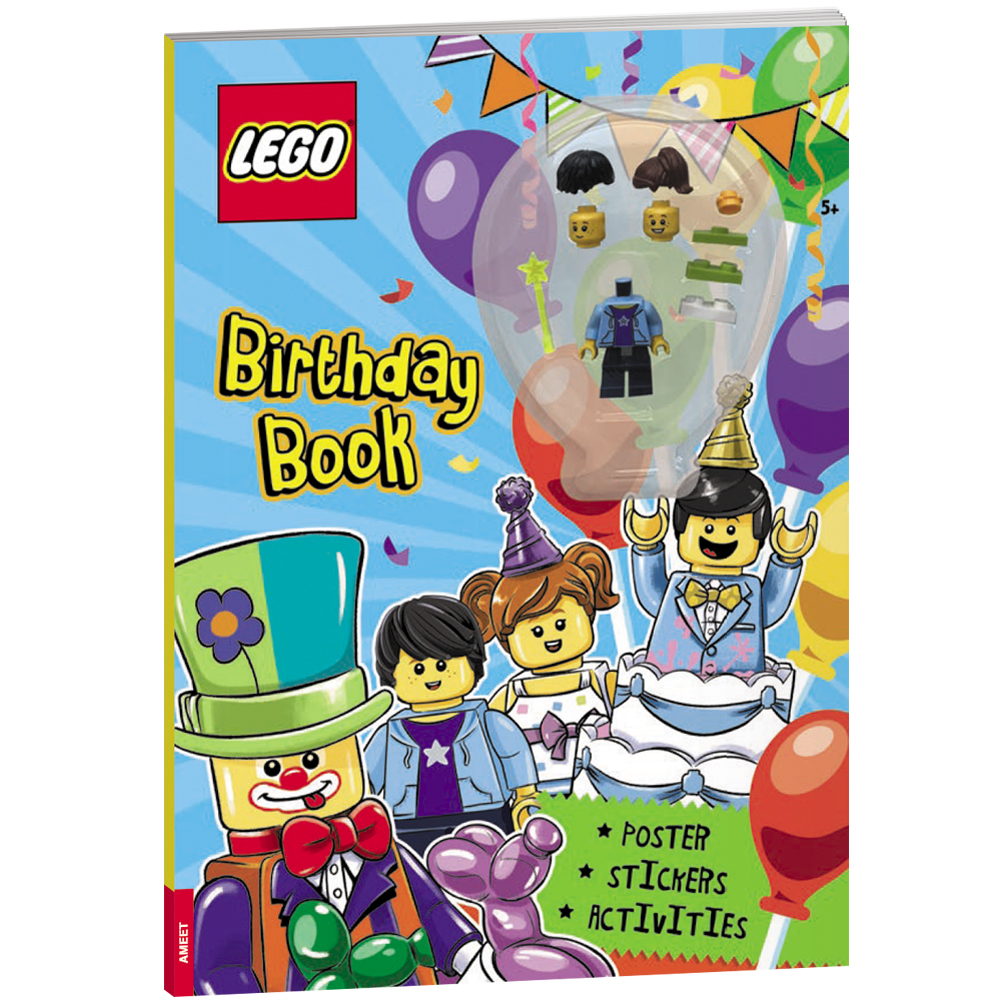 LEGO®
Birthday Book
This book is a fantastic gift for a birthday to remember!
Book contains:
Birthday themed activities
Birthday stickers
Birthday poster
Buildable minifigure with different faces and hairstyles
BBA-6601 | full colour | 32 or 48 pages | 4 pages of stickers | size 205 x 288 mm
Providing the best books for children
we truly believe in the power of education through fun.

LEGO, the LEGO logo, the Brick and Knob configurations and the Minifigure are trademarks of the LEGO Group.
©2017 The LEGO Group. Produced by AMEET Sp. z o.o. under license from the LEGO Group.