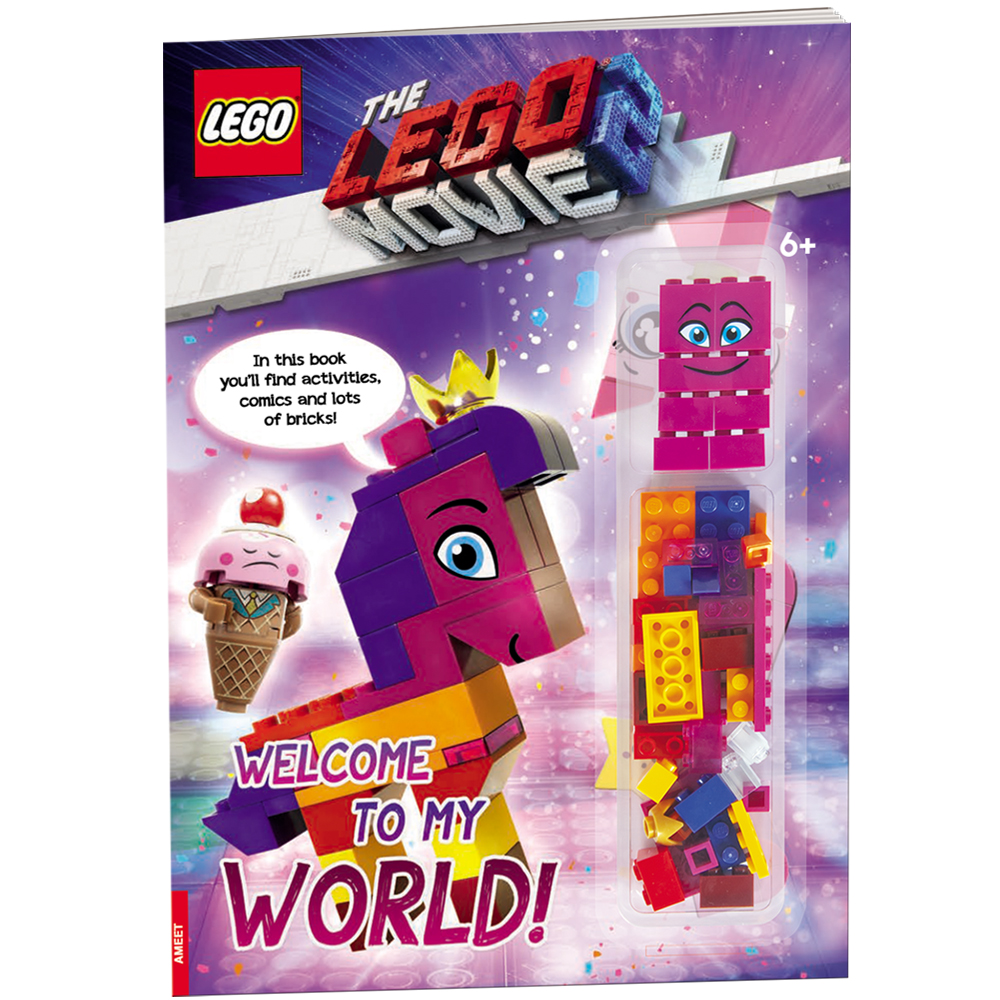 THE LEGO® MOVIE 2™
Welcome to my world!

Do you want to visit a planet full of amazing bricks and meet a lady who can change anything she wants? Meet Queen Whatevra Wa'Nabi from the Sister System, in which the land is not what it seems. Solve tasks, read comics and build characters with the bricks.
Book contains:
Minimodel of a key new character which can be built and rebuilt into three different configurations
Activities and comics
BBA-6050 | 48 pages | size 205 x 288 mm | 3 covers
Providing the best books for children
we truly believe in the power of education through fun.