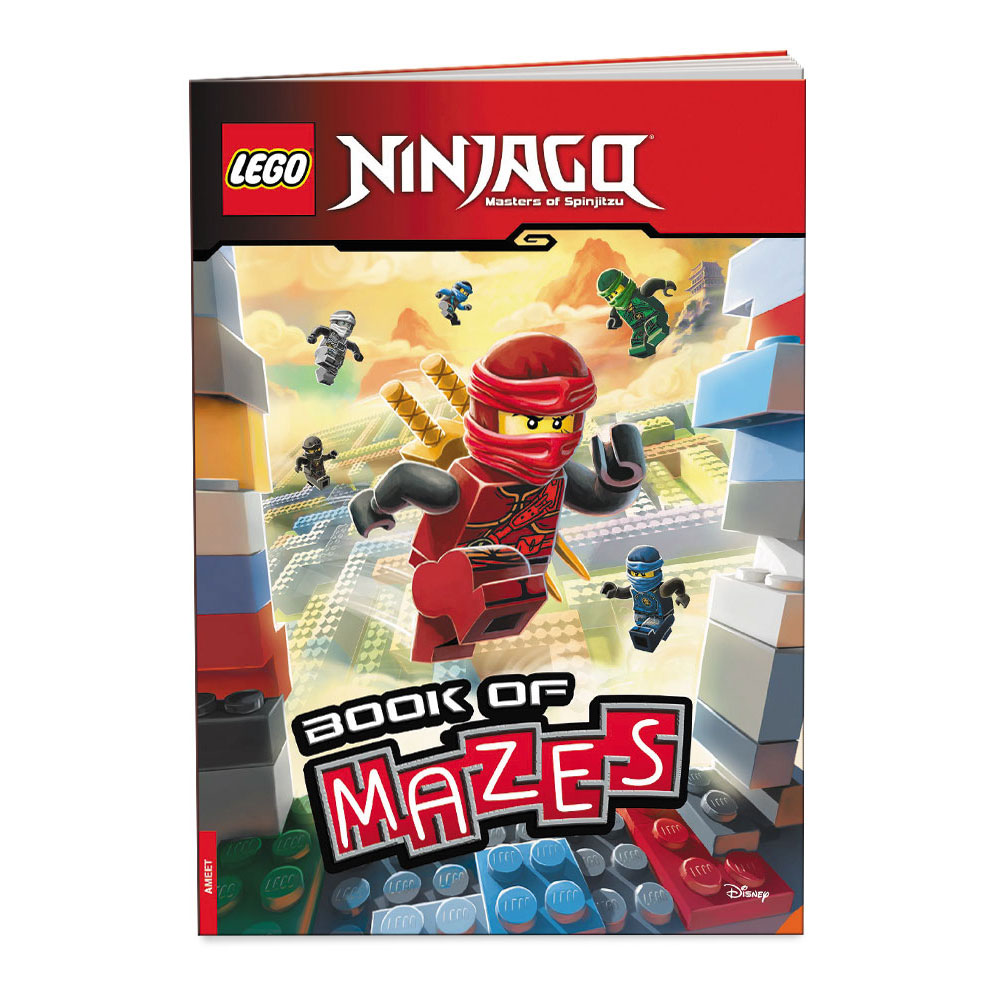 LEGO® NINJAGO®
Book of Mazes

Solving mazes helps kids develop skills such as planning and brainstorming through the art of play (e.g. starting from the beginning of the maze or working backwards from the end of a maze). Following a maze also helps develop the fine motor pencil skills needed for writing.
Book contains:
Activities and texts co-created with kids
Five maze missions to complete
LEGO® humour
Stickers for free play
Sticker rewards for each adventure
Distinct cover design full of LEGO DNA
LMA-701 | full colour | 48 pages | size 205 x 288 mm | 2 pages of stickers
Providing the best books for children
we truly believe in the power of education through fun.

LEGO, the LEGO logo, the Brick and Knob configurations, the Minifigure and NINJAGO are trademarks of the LEGO Group.
©2017 The LEGO Group. Produced by AMEET Sp. z o.o. under license from the LEGO Group.