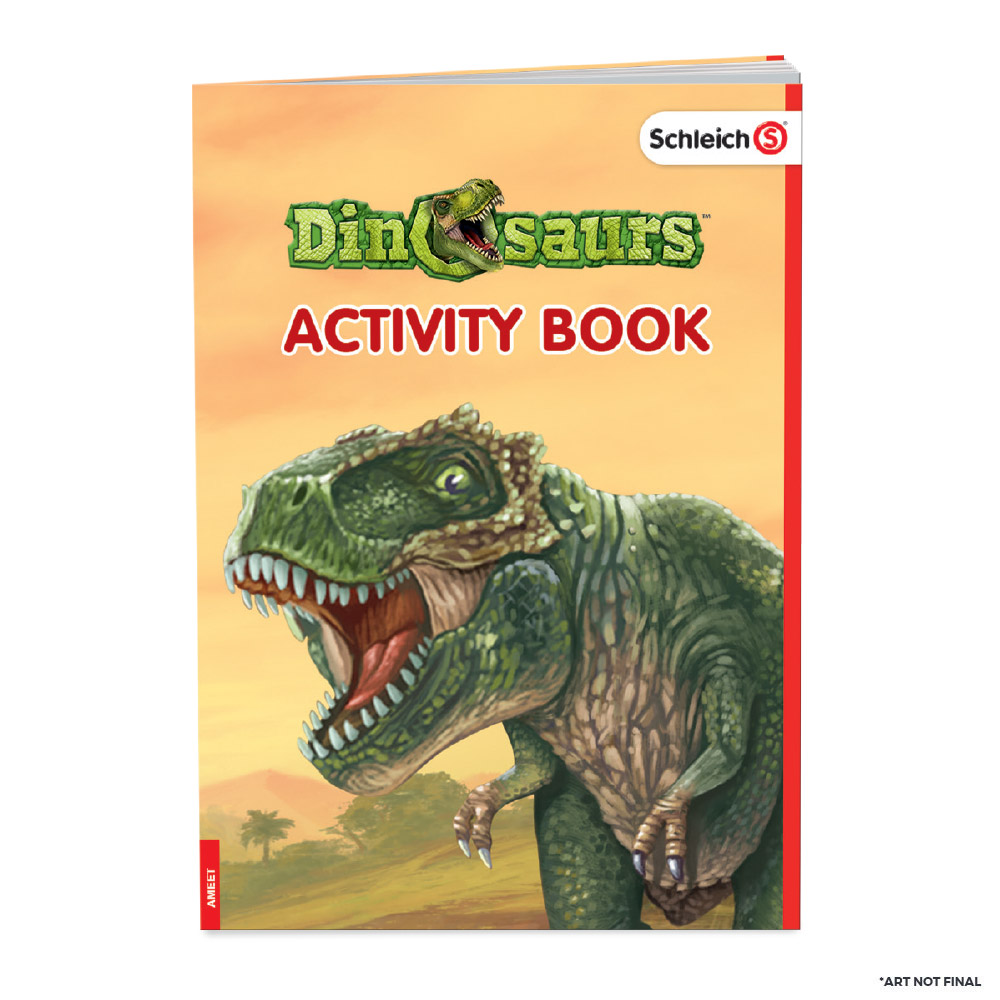 SCHLEICH® Dinosaurs™
My Dinosaurs Colouring Book

Explore this book to discover more about Dinosaurs, their characteristic features and life.
A visual celebration of our vibrant world of Dinosaurs, this book allows the reader to explore the amazing dinosaurs kingdom while they colour it in, and learn fascinating facts about why Dinosaurs are certain colours, patterns, shapes, sizes and skin types.
CAS-S201* | 32 pages + 2 pages of stickers | size 205 x 288 mm
Providing the best books for children
we truly believe in the power of education through fun.